Montana Stillwater Fishing Report, May 25th, 2020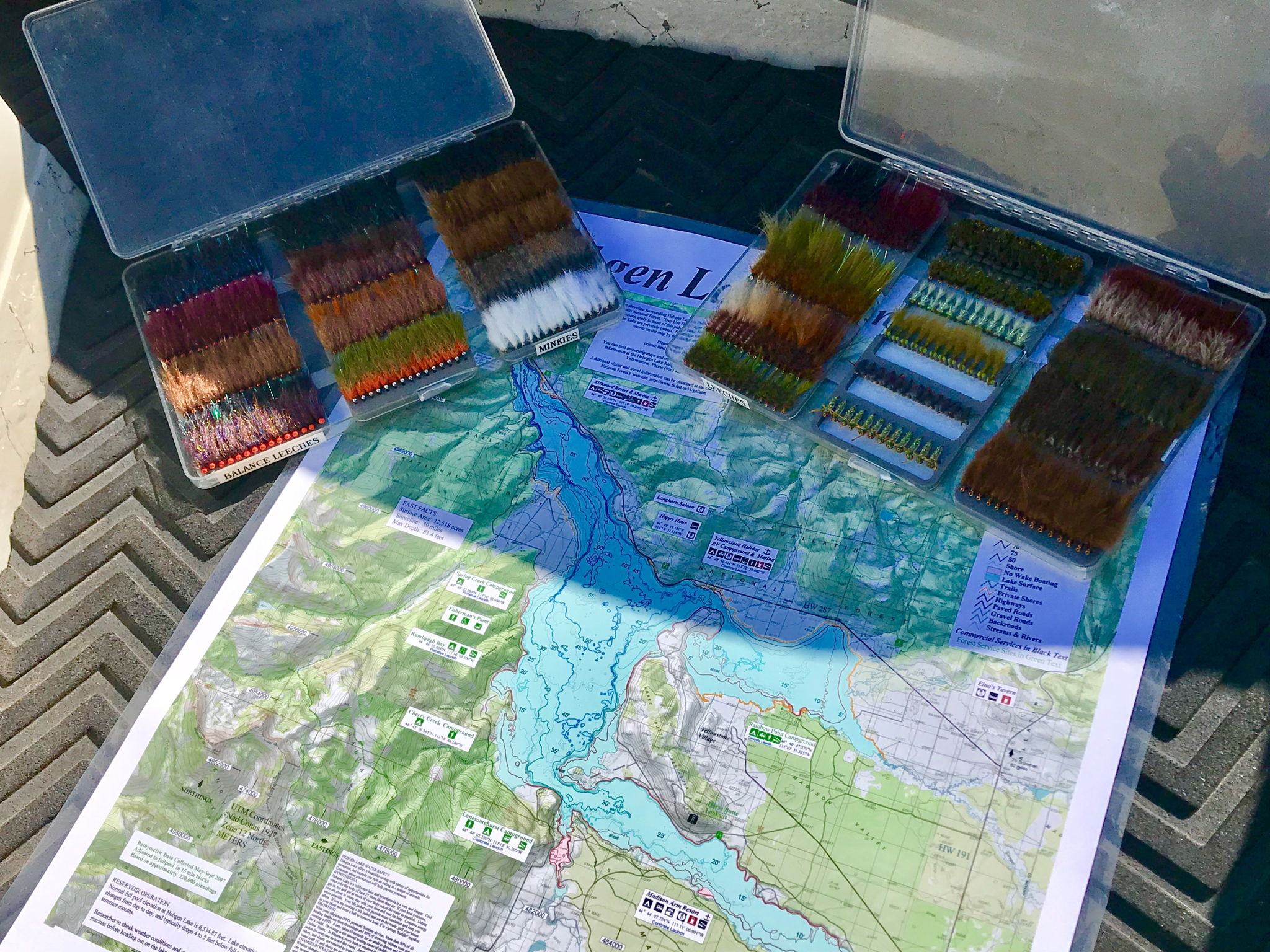 Although the Yellowstone River is still showing some signs of life, we are beginning to spend more of our energy focusing on tailwater fisheries to keep our fishing urges satisfied. Lower elevation lakes are really starting to heat up and its a great time to be out on the water. It is still a little early for dry fly fishing on the lakes but with each day we're getting closer and closer. Make sure you're out there to take advantage!
Story Lake: We were able to get up to the Story's property last week and get an idea of what the fishing is like currently. We shouldn't expect to see any callibaetis hatches up there for a few weeks but the bite is still good subsurface with nymphs. You may get lucky on a calmer day and find yourself in a midge hatch. Be sure to pack some Griffith's Nats or other midge clusters in your box just in case. Like the callibaetis, we don't expect the damselflies to start hatching for another couple of weeks to a month. If you find yourself at the lake, look to fish subsurface with callibaetis nymph patterns like Wollum's callibaetis nymph or Rickard's callibaetis nymph at different depths. Slow and short stripping of nymphs under a floating line will produce. Chironomids are also another good bug to try and target fish with. Fish a Yankee Buzzer under a bobber or slow stripped at different depths. It's never a bad idea to give leech patterns a go either, try a #8 Brunette leech or McKnight's Pig Pen leech with a nymph trailed behind. Give us a call if you have any question about Story lake and how to get rods.

Burn's Lake: Burn's lake is a great place to fish at the moment. We were on it on Friday last week and had some stellar fishing. Callibaetis adults were fairly consistent and the trout were on them. Despite the amount of adults on the water, fish were more keyed in on the emergers. We had our most success with a callibaetis nymph or emerger pattern fished just under the surface. Schrantz's callibaetis and Wollum's callibaetis nymphs were the ticket fished 2-3 feet behind a pinch on indicator. Trout eating just below the surface provided opportunity to sight fish. Be sure to watch the way the fish are eating. "Rises" that don't produce bubbles or likely fish eating emerging nymphs just under the surface and not the adults on the surface. Damselflies should be right around the corner.

Hebgen Lake: Rick was out on Hebgen yesterday and found lots of fish on the fish finder! Inconsistent weather provided good but brief windows of fishing. Chironomids were the main course when the lake was calm. Fished at different depths and slowly stripped back to the boat got some solid fish to the net. Under the bobber proved to fish best. Pick up some Yankee Buzzers in #14 to trail behind a leech. Brunette leeches would be a good bet. The midges should be out for the next month when the wind is calm so be on the lookout for them if you're out there. We are expecting the callibaetis and damselflies to stay dormant for another month before they really start to get going. Be sure to stay tuned for when the gulpers are out there and Habgen gets really hot.

Ennis Lake: Look elsewhere if you're trying to get on a lake. Dirty water from the Upper Madison has the lake off color and not fishing. Drive the extra 45 minutes up to Hebgen!