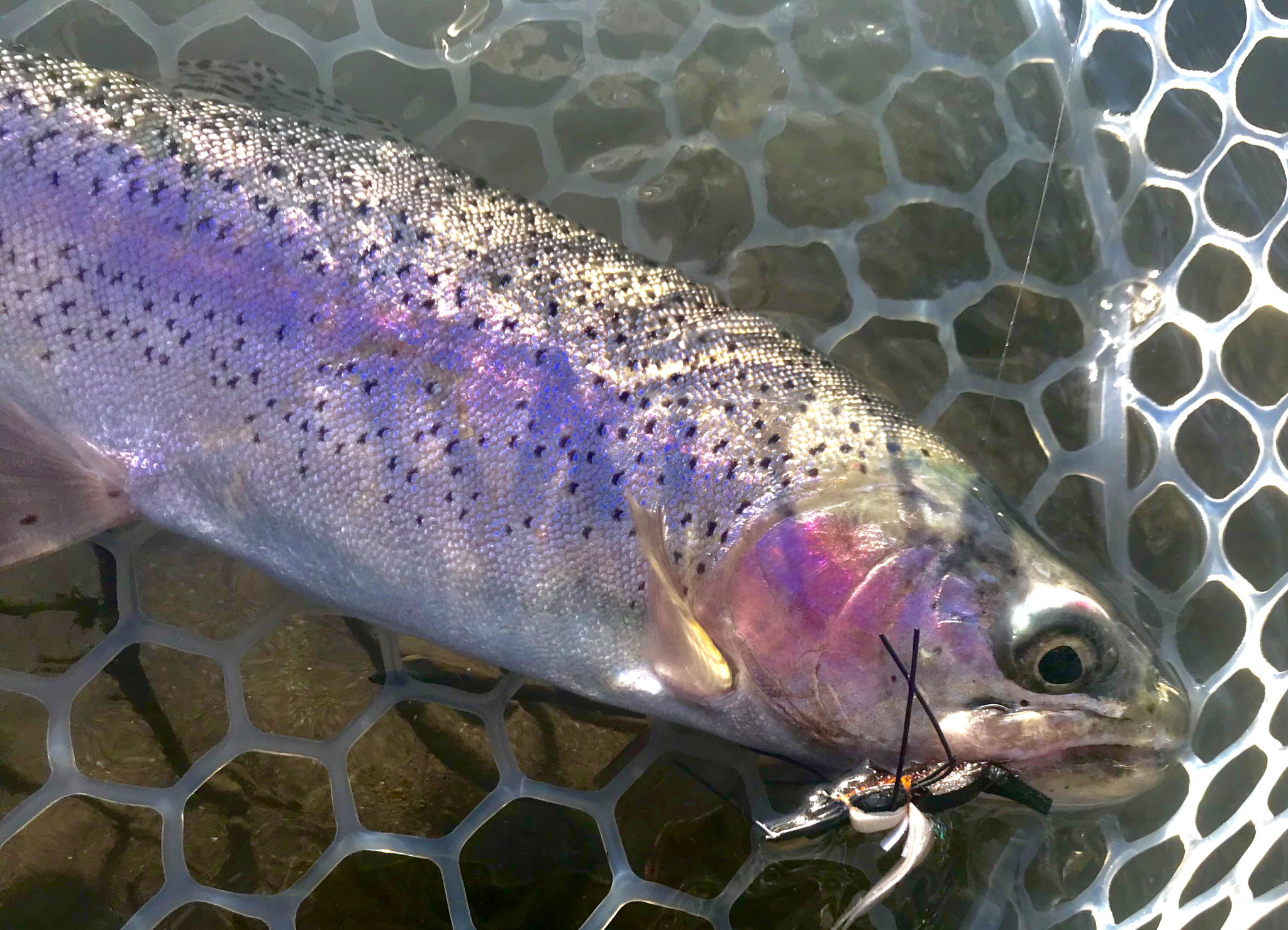 The Yellowstone River is finally starting to heat up as we continue to see the river drop into great shape. Each day the river has dipped on the graph and we are gaining visibility with it! With flows currently at 8460cfs at Corwin Springs and 10400cfs near Livingston, MT the river is only getting better. Please keep in mind that the flows still can present dangerous situations on the river, as always feel free to reach out to us if you have any questions about specific stretches of river. Constant temps should keep the river improving but definitely be on the look out for storms near Gardiner and in Yellowstone National Park. A storm in the Lamar Valley will surely send a plug down through our system.
We are seeing lots of bug activity as we there are still plenty of Salmonflies crawling to the banks, as well as Golden Stones, Chocolate Caddis, Micro Caddis, Green Drakes, PMDs and Crane Flies are hatching on the river. Anglers have been having success on top with Chubby Chernobyl variations, Water Walkers, and other large attractors. Make sure to have some Caddis variations in your box as well! Fishing nymphs under bobbers has been successful in the earlier part of the mornings. Delekta's Hammer heads, Hare's Ears, Pheasant Tails, Prince Nymphs and Copper Johns have been fishing well under a Pat's Rubber Leg with some weight. Depending on where you are on the river, don't be afraid to fish a little farther off the bank as you may normally at high water. Fish are starting to get more comfortable with the current and starting to come off the banks a little bit. Later in the day dry dropper rigs have been working as well. Similar nymph patterns dropped under a #10 Chubby Chernobyl or large Salmonfly pattern are getting plenty of attention. Slap those dries hard on the bank and hope for an anticipating trout to come out of the willows and eat! Look for fish actively feeding and try your luck with darker Caddis patterns in #12-14. We have an awesome selection of flies this year so please stop on by and we would be happy to help get what you will need in your box!
With the level of clarity we currently have, fishing streamers may also be the ticket. Darker patterns in olive, black and brown have been moving fish that want to eat. Try patterns such as Galloup's Mini-Dungeon, Circus Peanuts, Bow River Buggers, Sparkle Minnow's, and Kreelux.
Have fun and be safe out there!